Satisfying your wanderlust can be a bit frustrating when it rains, when you can't really climb mountains or enjoy a good day at the beach. Here are a few things/places that you can do or visit when Mr. Sunshine decides not to come out.
1. National Museum of the Filipino People (National Museum)
Location: Taft Ave, Ermita, Manila, 1000 Metro Manila
Prices: Free on Sundays, Php 120 (Adult) Closed on Mondays
Website: www.nationalmuseum.gov.ph
Photosource: Wikipedia
Sometimes overlooked by locals, The National Museum – formally known as The National Museum of the Filipino People- has massively improved over the last decade. Not only does it houses national treasures of gold and priceless artifacts, it is also now expanding to the Filipino's Natural History and the acquisition of new buildings.
2. Trampoline Park
Location: Greenfields District, Shaw Blvd., Mandaluyong City
Prices: Starts at 320
Website: www.trampolinepark.ph
Photosource: www.trampolinepark.ph
Go back to your childhood with all the jumping that you did. Well you can't jump on your bed anymore or else you'd break it, but your can jump all you want at the first and only trampoline park in the Philippines.
3. Malling
Location: Everywhere
Prices: Free to shopping spree
Photosource: Wikipedia
Probably something mundane for the a Metro Manila local, but if you are a tourist the Mall is a tourist spot that you should check out on your visit in city. Manila hosts some of the biggest malls in the world, yep you read that right, boasting thousands of square meters of mixed retail, entertainment, sports, cultural and even spritual centers all in one roof. Being a tropical country, the mall has become the Philippine's sort of town center where people converge and commune for most cities as it provides comfort with its climate controlled environment. Top Malls to visit are
Mega Mall
SM North EDSA
Robinsons Galleria
SM Mall of Asia
TriNoMa
Sharila Plaza Mall
4. DreamPlay
Location: City Of Dreams Aseana Business Park, Paranaque City
Prices: Starts at Php 380 for kids and Php 210 for adults
Website: www.cityofdreams.com.ph
Probably the closest that you can get to that Disneyland and Universal Studios feel here in the Philippines. Dreamscape's Dreamland showcases attraction from Dreamscape's movie franchises such as Shrek and Kung Fu Panda.
5. Mystery Manila
Location: Unit 9A 2/F JW Plaza Bldg., E. Rodriguez Ave., Quezon City
Prices: Minimum of two players (Max of 5) at Php 400 – Php 500 per pax.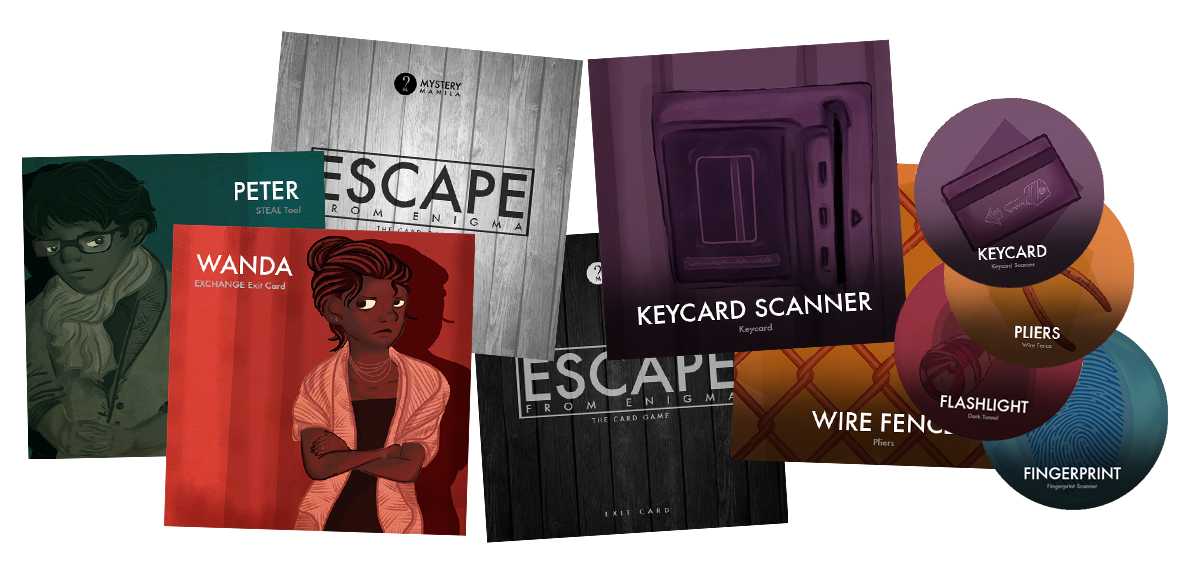 Remember those games that you play on your PC where you try to solve mysteries through a series of clues? Well this game just got real! Enter different rooms with mysteries to be solved just the same way as you would on your computer, if you are challenged by these type of games virtually we are pretty sure that you'd enjoy it even better in person.
See rainy days don't have to be that boring. You just need to know what to do and where to go. Manila is full of life only that sometimes these pockets of fun are hidden within the nooks and cranny of the metro and we are more than happy to help you find them!
If you have suggestions on what else to do on a rainy day in Manila, leave them on the comment section or if you want to be featured on the site let us know through email we are here to help you send the word out!